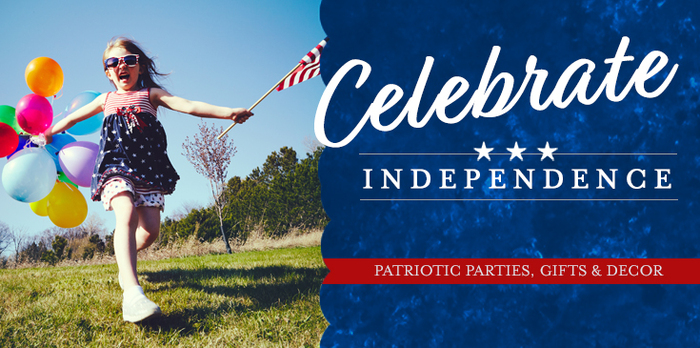 Long sunny days and bright sunshine are already enough of a reason to get outside and have fun with family and friends – but July 4th gives us the best opportunity to celebrate all things summer! We join the rest of the country in observing our national birthday and being thankful for the unique freedoms we enjoy. And the floral designers at Marco Island Florist Home & Gifts are also preparing the Fourth of July flowers and arrangements that will add spirit and patriotic flair to any gathering.
Celebrate Like a Local: The July 4th festivities will take place at Residents Beach all day long; followed by a fireworks display starting at 9 p.m.

The 4th of July was the day that the content of the Declaration of Independence was agreed on – after 86 changes to Thomas Jefferson's original draft. However, only two founding fathers added their signatures on that day, one of which became the most famous signature of all time – John Hancock. The rest of the delegates signed the document on August 2nd. IInterestingly, John Adams apparently didn't agree on the date chosen for the holiday, as his writings proclaim July 2nd as our nation's Independence Day.
There are many floral combinations you can use when creating patriotic bouquets. Roses, carnations, and gerbera daisies are the most popular to represent the red hue, while white roses, carnations, lilies, daisies, and hydrangea fill the need for white florals. Blue hydrangea and delphinium are the most commonly used for the cooler shade, although ribbons and blue vases are often used in place of blue flowers.
If you'd like to create custom Fourth of July flowers, perhaps with a tropical flair, how about anthurium, calla lilies, and blue iris? Just call our expert floral designers – we guarantee that your party centerpiece will be stunning! For all of your floral needs on this holiday and every other occasion throughout the year, Marco Island Florist Home & Gifts is your best local choice, both on Marco Island and across the Naples area.